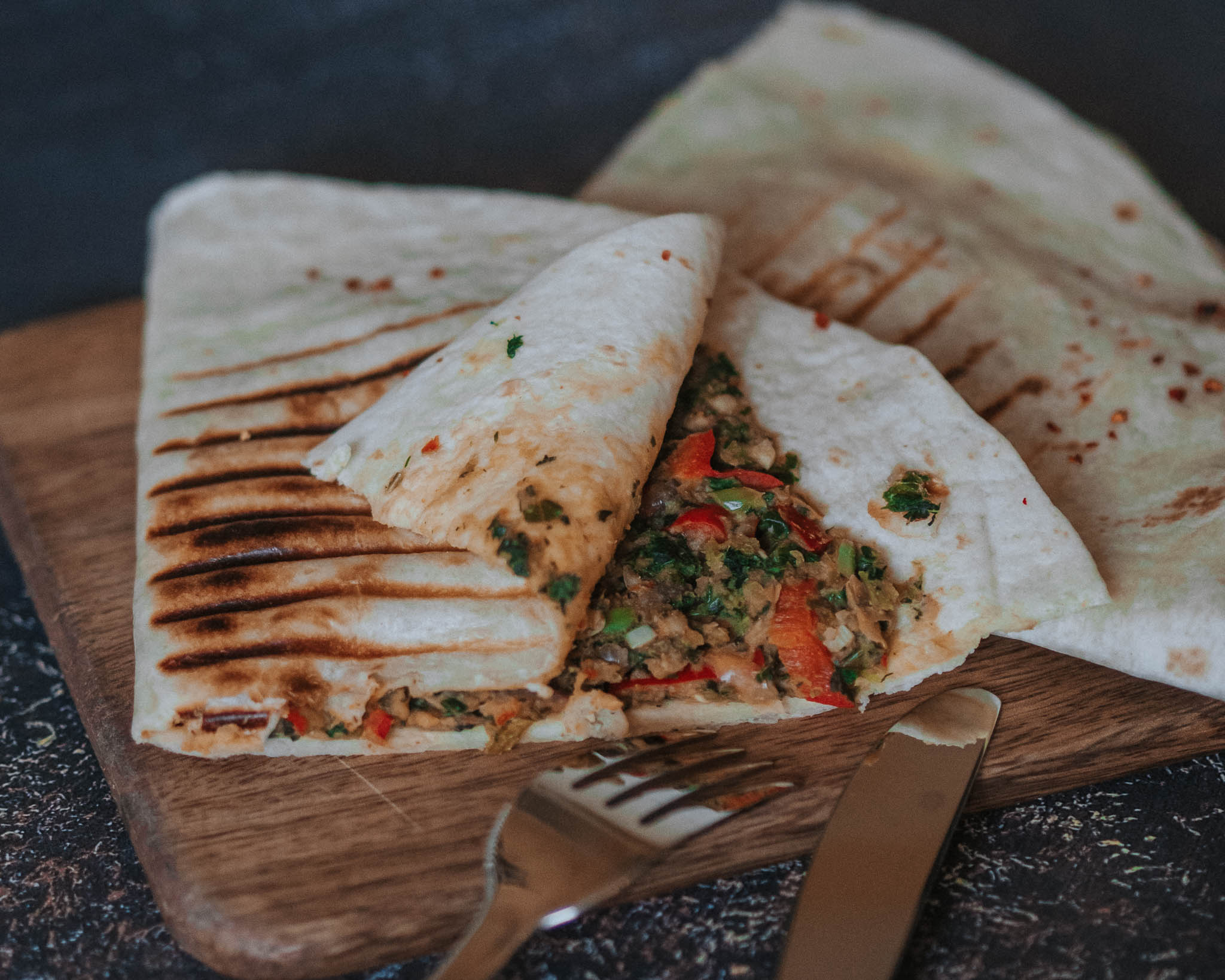 A creamy filling for quesadillas, that's tasty and nutritious! I love to have (homemade) fries and vegan mayonnaise with this meal!
I hope you'll enjoy this recipe! If you try it yourself, I would love to see a picture

so tag me on Instagram (@eatflowsurf) or send me a message

Vegan Quesadillas
25 min // 2 servings // easy
1 can giant white beans (240 g drained)
1 onion, cut
2 cloves of galric, cut
150 g frozen kale (or other leavy greens)
1 red pepper, cut
1.5 tbl nutritional yeast
1 dash of salt
pepper
2 - 3 tbl ajvar or ketchup
2 big wraps or 4 small ones
Start with steaming the beans for about 10 minutes to soften them. That will make it easier to mash them later.
Add some water in a pan and sauté the onion for about 5 minutes.
Then, add garlic, pepper and kale. Heat up while stirring, then cover with a lid for about 5 - 10 Minutes. Stir every few minutes.
While the veggies are cooking, mash the beans with a fork. Add ajvar, salt, pepper and nutritional yeast to make a creamy mash.
Add the mashed bean mix to the veggies in the pan and mix well.
Now, you can spread the filling on one side of the wraps, making sure the other half side of the wrap stays empty and then fold the empty side over.
Use a small contact grill or a pan to heat up the quesadillas and enjoy!