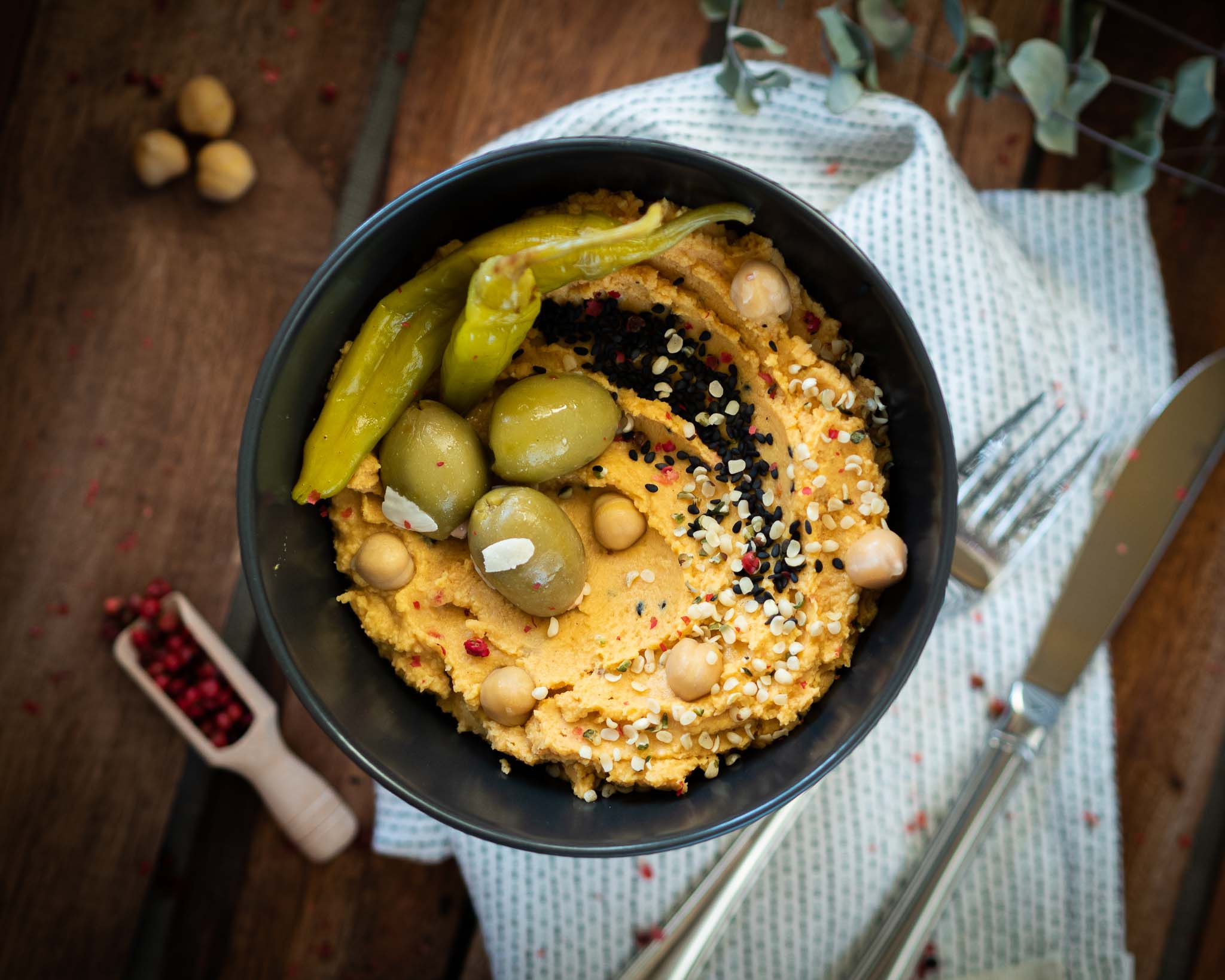 Hummus is a staple in a plant-based kitchen, so I thought I'd share a recipe that's easy, but delicious! I prefer a spicy hummus compared to a 'normal' one - topped with hemp seeds and I'm ready to eat. It's great for sandwiches, wraps, burritos, baked sweet potatoes, on rice cakes and with veggies.
I hope you'll enjoy this recipe! If you try it yourself, I would love to see a picture

so tag me on Instagram (@eatflowsurf) or send me a message

Spicy Hummus
20min • easy
1 can (240 g) chickpeas
1 clove garlic
1 Tbl (15 g) tahini
1 Tbl olive oil
1 tsp rice syrup (or other sweetener)
10 ml water
5 tsp lemon juice
SPICES:
1/4 tsp ground pepper
3/4 tsp salt
1/2 tsp smoked paprika
1/3 tsp Curry madras
1 dash cumin
chili to taste
Drain and rinse the chickpeas.
Put everything into the blender and blend until it's creamy.
Taste test and adjust the spices if needed.
I stored it in the fridge for about 1 week.